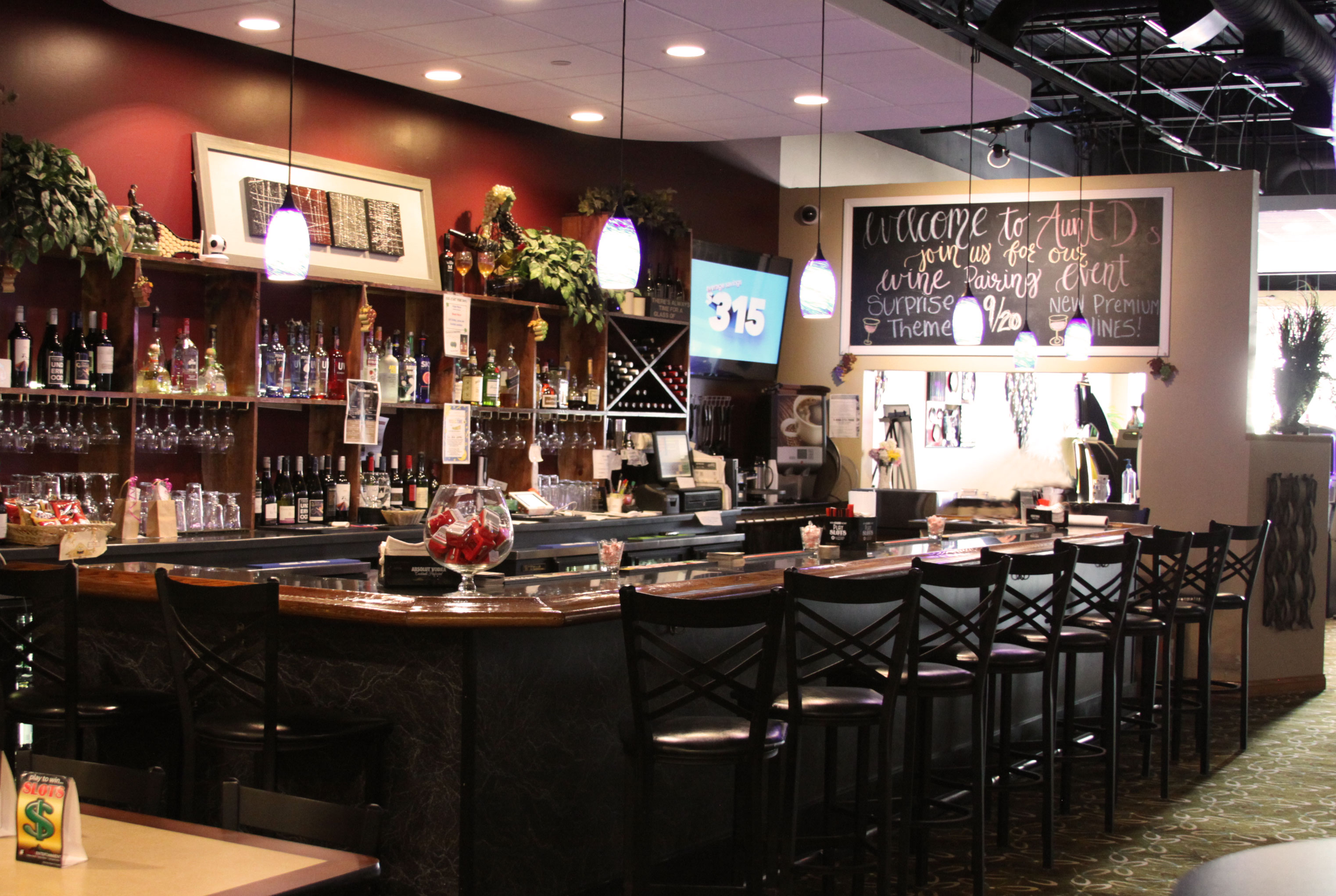 Who We Are
Aunt D's is a family-owned and operated Wine Bar that opened in 2014. We pride ourselves on being an upscale and unique destination place in Hickory Hills. Aunt D's has created an inviting atmosphere sure to bring you back for more.
Our unique business plan offers two types of entertainment for adults to relax and unwind in a comfortable and friendly atmosphere.
Full Service Bar & Wine Bar
If you are looking for a full-service bar, we will be sure to meet your expectations whether it be a glass of wine from our extensive and affordable wine list, featured martini or one of our many beer selections. Aunt D's is a perfect blend of a classy and casual establishment for you to enjoy time with a friend, group or even by yourself.
UNIQUE & PRIVATE GAMING ROOM
Our state-of-the-art video gaming room caters to every guest with the most current slots & video poker machines, to include, Spielo, IGT​, WMS and Bally machines, powered by Accel Entertainment, the leader in the gaming industry. ​
Our private gaming room is like no other gaming location. Our "carousel" design offers privacy to each guest while still having the option to interact with other guests if you so choose. While gaming, rest assured, you will receive the best customer service from our friendly staff. We offer complimentary coffee, tea or soda along with a complimentary snack cart for you to indulge in.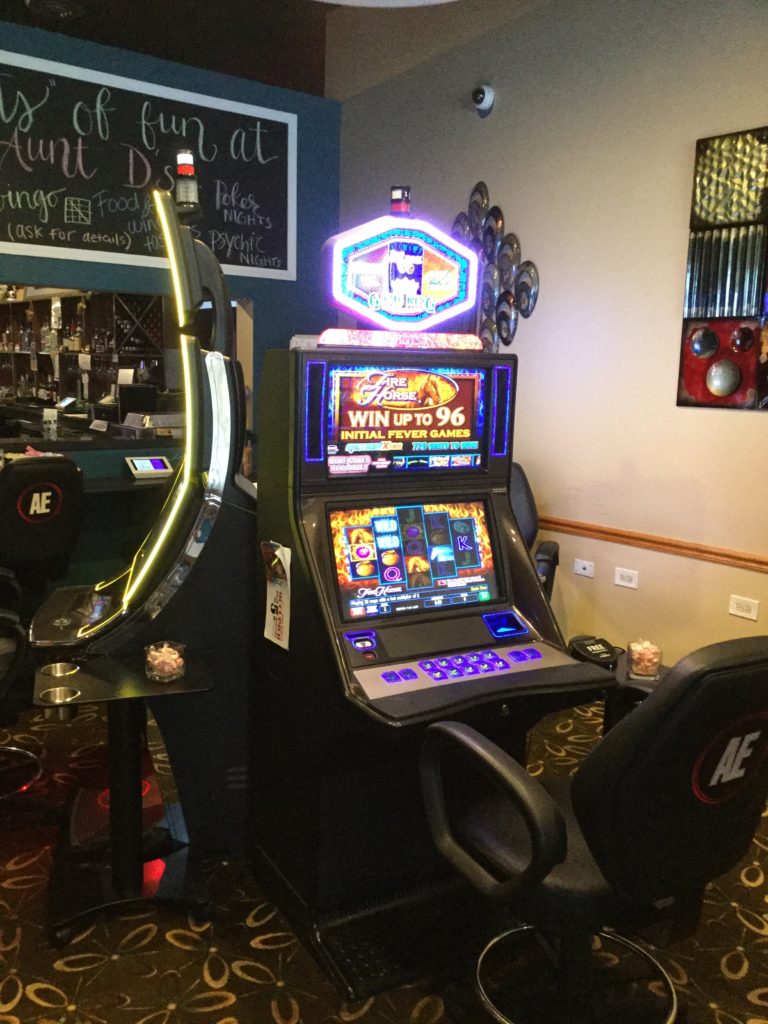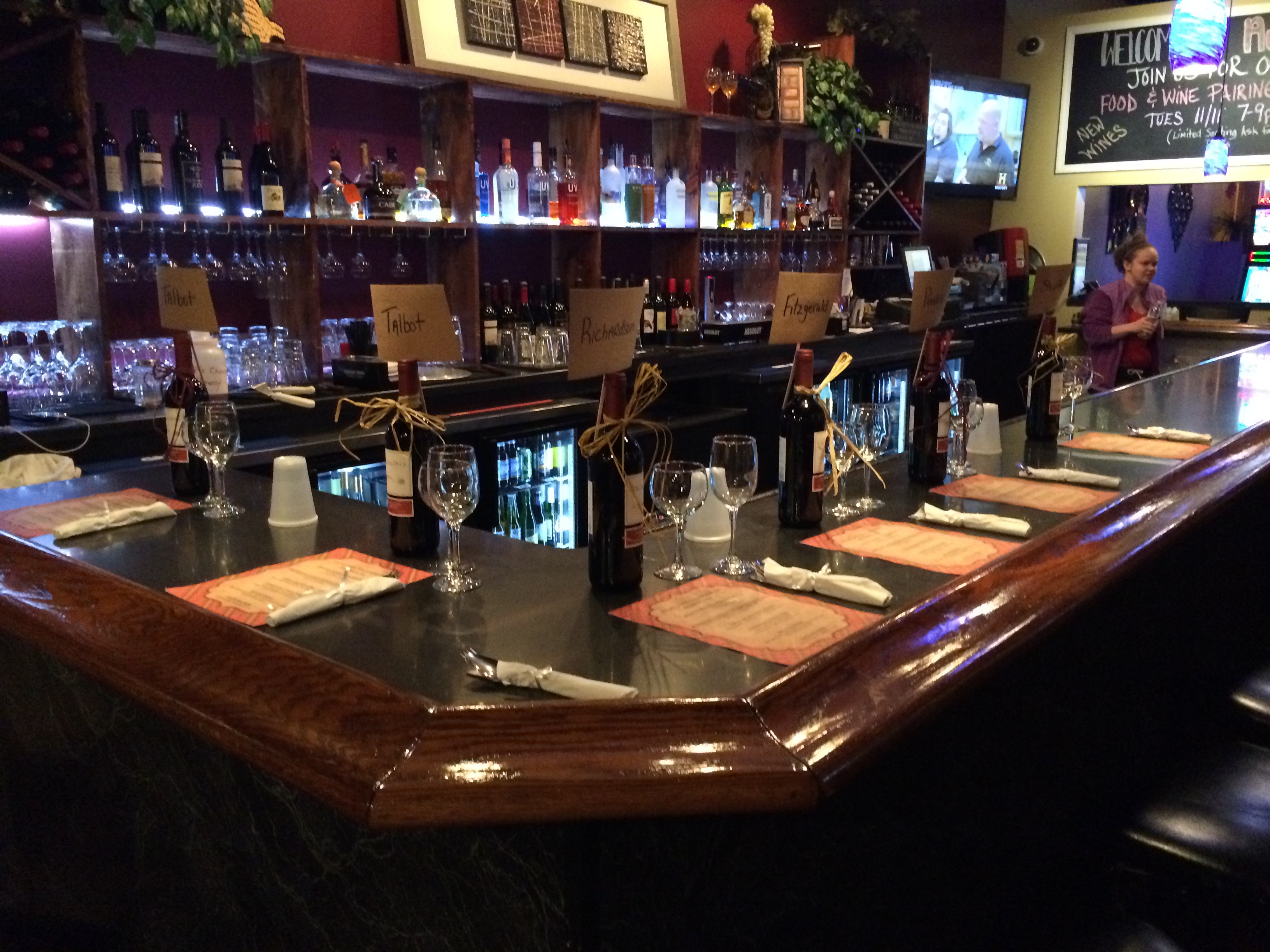 FOOD & WINE PAIRING EVENTS
Aunt D's prides itself as being the only establishment in the Hickory Hills area that offers Food &Wine Pairing Events. Whether you are a wine connoisseur or just looking for a fun night out with friends, our food & wine pairing events are something you don't want to miss.
Each event has a theme and is fully decorated to add to the experience. Every guest will receive six appetizer-portion plates (including dessert) perfectly paired with six wines. Each guest will also receive a complimentary bottle of wine to take home along with other surprises throughout the evening. Our wine expert supplies each guest with an education of the wine sampled and how it can be paired with plates at home similar to what was offered at the event. All wines sampled at the event are also offered for purchase at discounted prices.
Other Fun Stuff We Offer..
FREE N' FUN BAR BINGO
Would you like to be part of the bingo craze? Aunt D's offers the highly popular Free N' Fun Bar Bingo two times a week. It's absolutely free to play! We play every Tuesday morning from 11am-1pm and Friday evenings from 7pm-9pm. Each guest will receive one card for each of the 10 games played. Games 1-9 offer local prizes to be won and game 10 is the "jackpot" game. Each week game 10 increases by $1,000.00 until there is a winner. Aunt D's is a lucky place to play… we have had FOUR jackpot winners! While playing guests can enjoy our full-service bar and try their luck on our slots during the breaks. Be sure to check out our Free N' Fun Bar Bingo! You just could be the next BIG winner!
FREE POKER NETWORK
Poker night "with the guys" is offered by Aunt D's two times a week… however, it is not just for "the guys", we have several women that participate in these events and have great poker faces. Our free poker experiences are played every Monday & Saturday evenings beginning at 7pm. Free Poker Network runs these games that are free to each guest and are only played for chips and points. Guests are playing for points to achieve a seat at the tournament in Las Vegas.
Aunt D's offers a different meal special each poker night to include the featured entrée, bag of chips, non-alcoholic beverage and dessert for a very affordable price. Each meal that is purchased entitles the guest to extra poker chips for that night. Guests also may purchase wine and spirits from our full-service bar while they are playing.